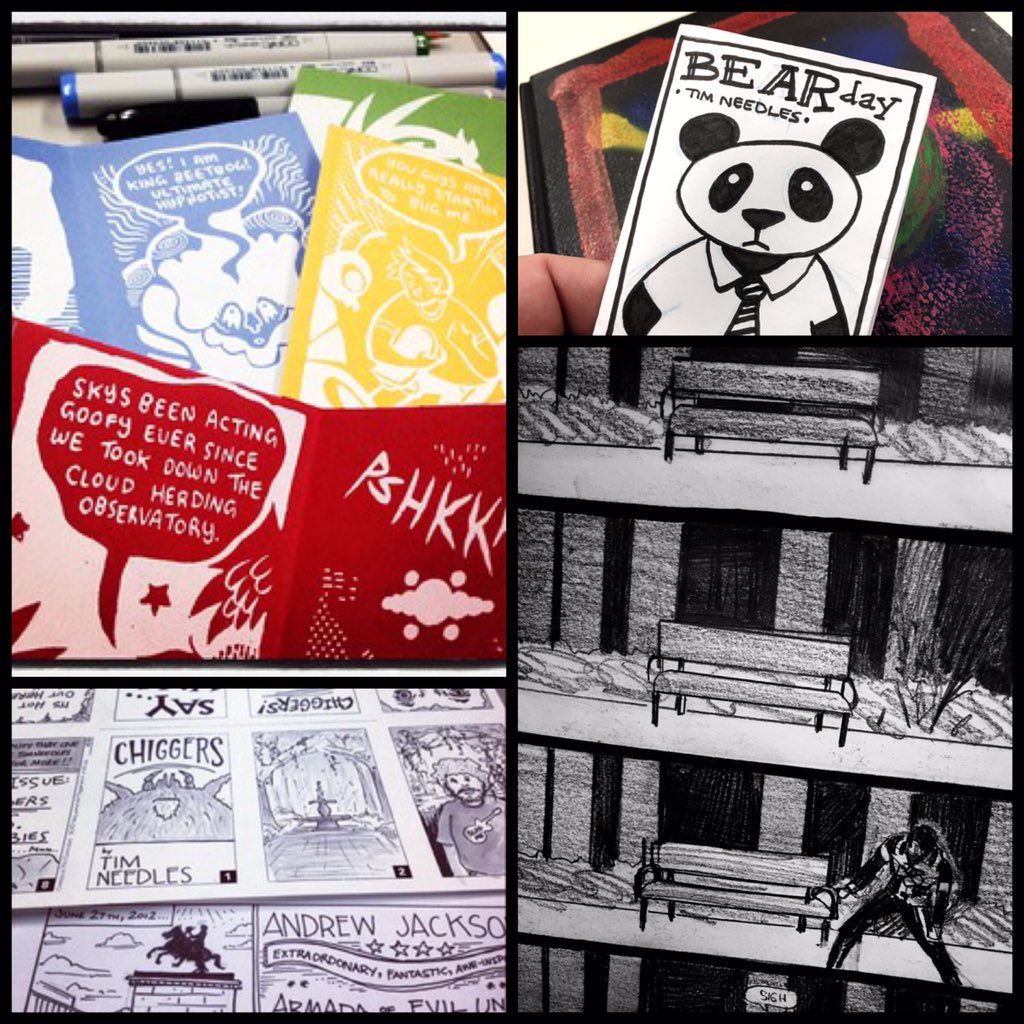 This week we are drawing and designing Mini-Comics in Studio Art class. We will learn about the basic elements of a story, the folding techniques, and the variations in the media. Then we will brainstorm ideas and begin drawing and designing our own. You can base you comic on the character you created in our warm-up cartooning activities or start create new characters but the final comic should include 8 pages including a cover with your name and a title and a back with Smithtown High School East, the year, and Mr. Needles written.
We will begin learning how to fold the paper and create the book then sketching out a simple storyboard like the student example seen above. Once we have a storyboard in full color we'll create the final min-comic like the example seen below.
After you comic is shaded, toned, and/or colored you should open it back up to one piece of paper and scan it. We will be scanning these comics after they are completed to show and trade them. Below are a few finished student comics from previous classes.
A number of former students have become comic book artists and work in the film industry creating films based on comics. Check out the example below from East grad Nicole Rodriguez!
— Nice Egg (@Shnikkles) April 9, 2016